Introduction :
Title: Retail AI for increasing margins
Client: Forecast Horizon
Industry: Retail
Our role: AI/ML implementation to grow sales and efficient operation
Powered by: AI
---
---
Problem
The retail sector is one of the largest diverse marketplaces, the recent economic turmoil and a behaviour shift in consumers is an urgent call for robust software and analytical solution to mitigate the recent problems as well as create a future sustainability model. Ecommerce is one of the most preferred solutions nowadays creating a significant challenge for the retail industry to increase the number of footfalls by taking the right measures for improvement.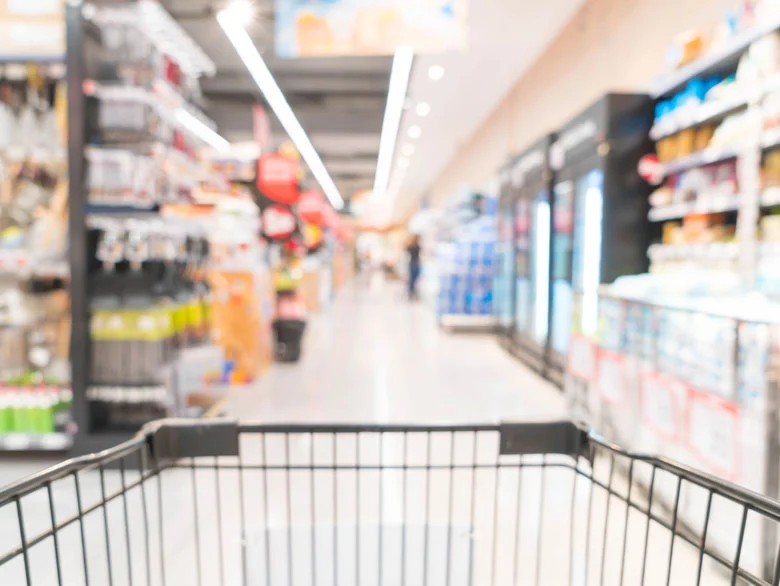 Along with the new ones, there are quite a few more old issues that hinder the growth of our client Forecast Horizon. The retail industry deals with the end consumer directly who has different styles, di tastes, cultures. It became very hard to find out the behaviour of the consumers so that companies can look for a better solution. For any product to run and survive in the market Price Optimization and Price Management are the two key challenges. The first one is to ensure a product-market fit price the latter to sustain the lifecycle of the product. Without automated tools and proper analytical software, it's impossible to configure the right one for a large scare and different demographics. As the life cycle of any product is based on many unreliable and unpredicted factors, Markdown Strategy for every product is a must-have; a small fraction of change quantifies significant negative downturn on GMROI. Every time only giving a discount or buy one get one does not hold true to maintaining the optimal SKU. Seasonality and festivals make a major change in quick market behaviour thus impacting inventory. Without a smart inventory management system, it's impossible to keep on track with the demand and supply along with maintaining the product quality.
These types of sort coming impacts overall retail operation and sales with a major effect on supply chain. Without addressing them it will soon cannibalize the entire growth ecosystem.
Solution
To find and solve a problem we need to first understand the problem from the core. The heart of this industry its customer makes a big change if they are served and addressed as per their needs. Keeping this methodology in mind Mettle Tech implements AI/ML technologies in many areas to improve an overall business industry.
With the help of visual data and analysis, we first started to generate real-time overview of the customer behaviour, how one is actually experiencing the whole store. Some essential alerts like long ques, shoplifting, Anomaly Detection (Burglary, Violence, Suspicious Behaviour) transforming the customer shopping experience to another level.
The shopping experience of the customer is one key functional area to look for increasing footfall. Keep the demanding products to the particular locations to guide them whenever one needs shopping assistance and make a close bond with the shop to the customer. This in turn helps to understand the buying capacity of the individual and then nudge them to buy similar kinds of items.
Being a mammoth industry its changes and strategies can only be measured perfectly if we can able to compare the outcome for a large volume of data. The interactive insights are now clear to the key decision makes what to change where to change and what they already know is how to change so it's all sorted. These interactive real-time reports and insights keep the day-to-day operation more efficient.
Stock and inventory are managed in a measured way with the flexibility to apply changes as required irrespective of sessions, occasions, or any unusual global events. The ML models give robust yet flexible models to run an efficient operation inventory SKU, pin store location, shipping, and product quality maintenance aspects.
Optimal price optimization software makes data-driven decisions to get the right number which will maximize yield revenue, while the overall lifecycle is maintained through price management forecasts. Markdowns can be panned out so that we can reach zero inventories for low-demand products without compromising business loss.
The insights and constant monitoring will help Forecast Horizon to understand its customer better and serve them as required. Better experience attracts more footfall thus get a change more to know what needs to fix and address next; it's an ongoing cycle of sustainable growth. The implementation and adaptability of AI/ML practices compensate for the losses as well as keep everything on track so that industry and the associated stakeholders sustain the position for which they are always known.
Technology
---
Ruby on Rails, Python, React, JavaScript (Handsontable, ag-Grid), jQuery, CSS, MySQL
Voice of Customer
---
Kailash and Mettle Tech team helped us scale our web applications, from when we were a small start up to when we scaled to over a dozen clients. They worked closely with the client facing managers, and built out features under tight deadlines. We got into a long term contract, which allowed both of us to manage our finances. I highly recommend his team.
---
Assortment Planning and Projections
Order optimization
Demand based store allocation
Achieving sell-thru goals
Location specific pricing
Maximizing permanent markdown margin
POS optimization
Flexible and diverse Promotions
Realtime Leadership reporting
Address
S-129, B.P. Township, Patuli, Kolkata-700094
Call Us
IND - (033) 407-05047
USA - (607) 545-4126
Email Us
info@mettletech.in
Open Hours
09:00 AM - 09:00PM