Turn your business idea

into application
Now more than ever an app is essential to your business. Build yours, worry-free. Get award-winning tech, with a fixed price and delivery date before you start.
Get a quote
What makes

our mobile apps stand out?
When building an app, we focus on three basic aspects - the look, the ease of use, and the conversion potential. While the UI/UX attracts the customers in the first place, a robust architecture & top-notch security determine the life of an app in the long run. We believe an app that delivers value to the users will eventually drive conversions for your business. Here is an overview of the holistic approach we adopt while providing mobile app development services.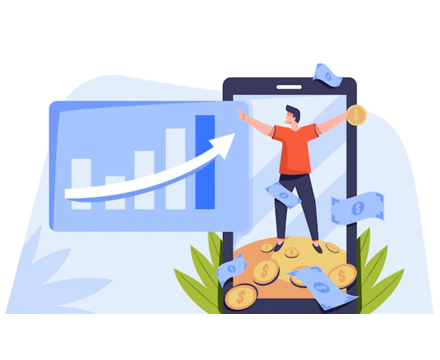 User First Strategy - UI/UX
We consider the needs and preferences of the users while planning an app development strategy. If they find your app easy to operate, its popularity will grow and it'll cut through the competition.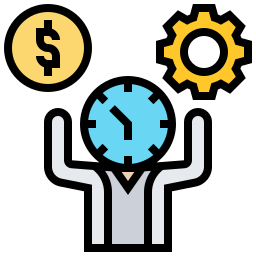 Minimize Action Sequences
Reducing the number of actions in an app effectively helps the users to accomplish a task quickly. Hence, we do the needful to simplify the user journey in the app.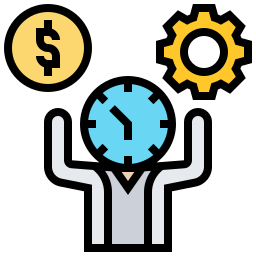 Brand Focused
Top mobile app development services are always tailored as per your requirement. We research your business extensively before starting the development process.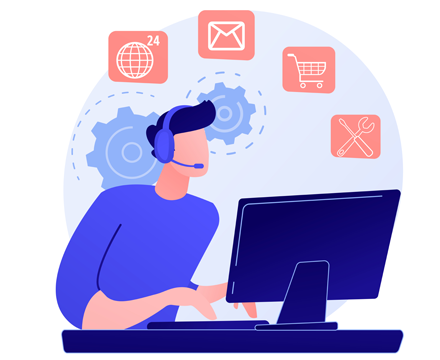 Adaptability - Screen Sizes & Devices
We build the interface of application adaptable to variations. We make sure that the text is readable and the navigation fits within the screen for a wide range of makes and models.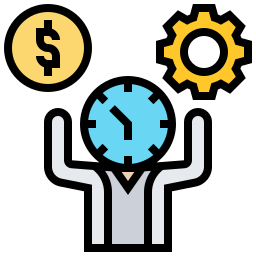 Security
Our developers implement all the safety measures to protect sensitive data shared by the users. Further, we disclose the purpose of collecting every data to make the users feel comfortable using the app.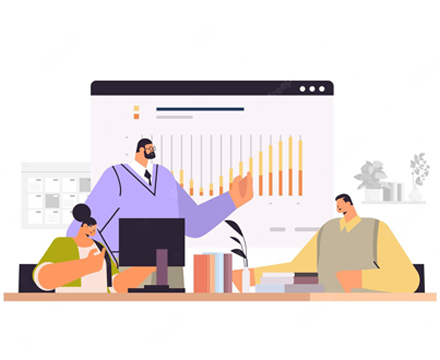 Marketing & Promotion
Our app store optimization services help your application to stand out from the crowd in the app market of the iOS and Android platforms.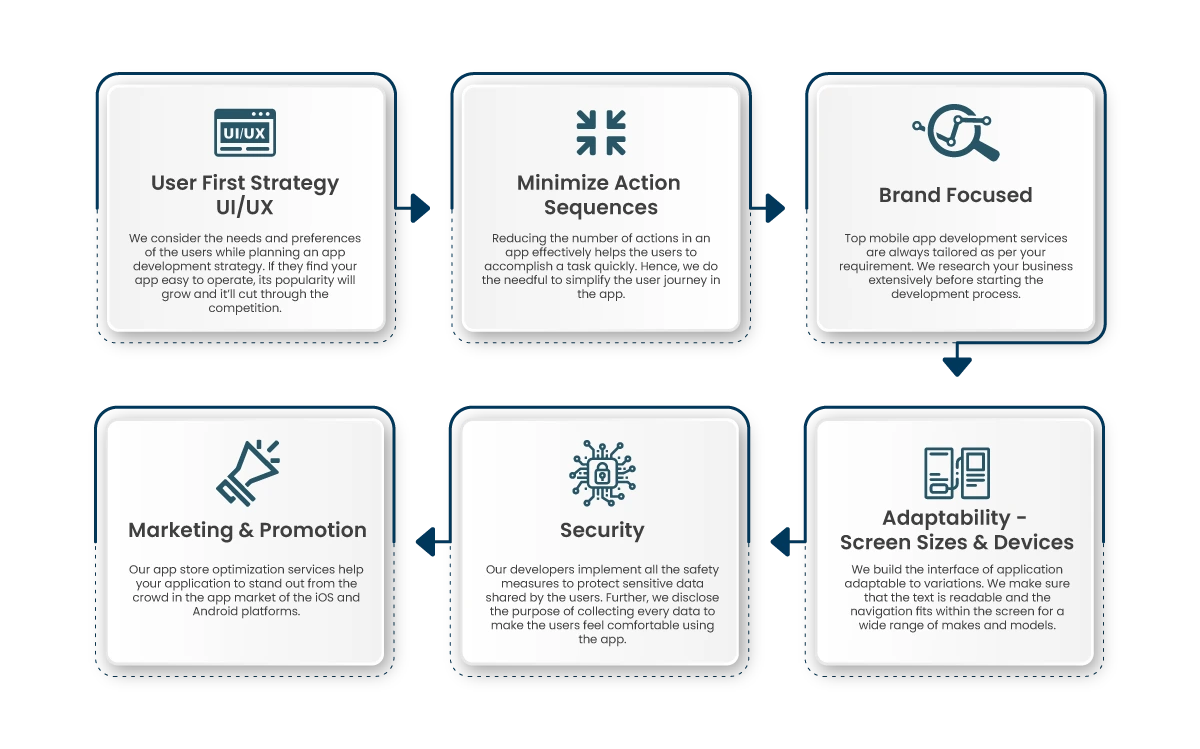 Mobile application

development services
The tech bubble burst has set in motion new technologies that are transforming smart device utilities. Our teams of expert mobile app developers implement an edgy tech stack for developing the mobile applications according to your stated requirements, for the three prevailing platforms.
Android App
Development
Android is basic but offers you the widest possible reach. Almost everyone owns a smartphone – around 83.89% of the world population, and most of them are Android users. We create edgy Android apps to get you started with automation, switch to online selling, open a sea of sales possibilities, and more.
Explore More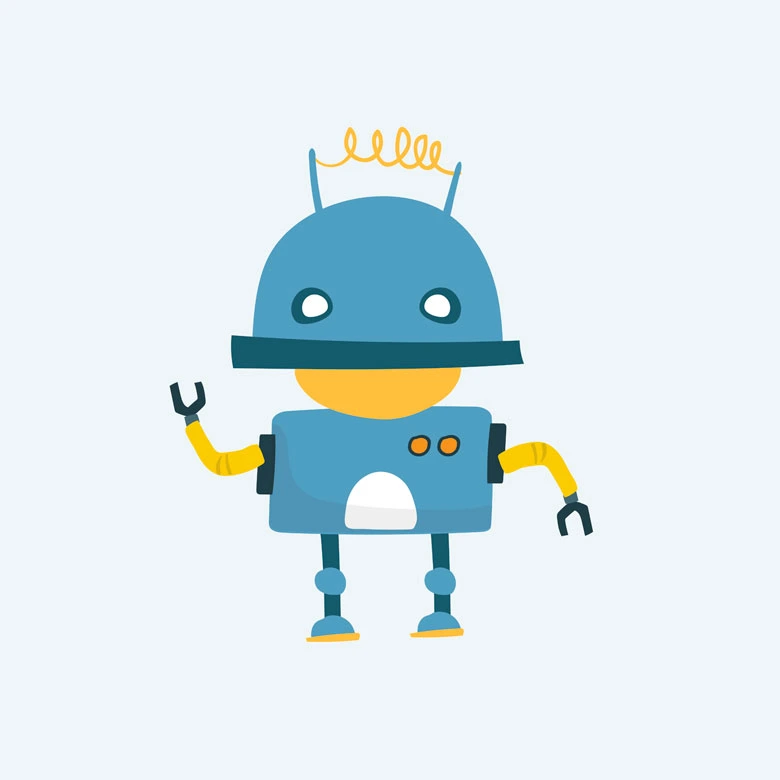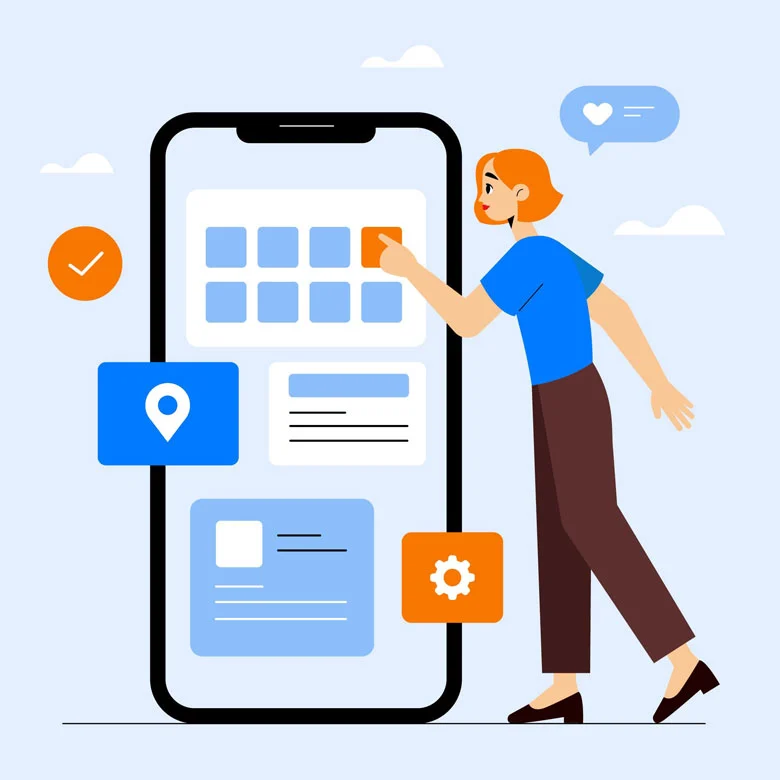 iOS App
Development
Apple phones and devices are a status in itself; having an iOS business app is leveraging your business to a different level altogether. Our iOS app developers are the best in the industry developing dynamic, appealing, and responsive business apps that upgrade your brand image with an unparalleled dimension.
Explore More
Our Mobile App Developers

expertise
Custom Mobile App Development

M-commerce Mobile Applications

Entertainment Apps

Mobile App UI/ UX

Social Media Mobile Applications

Mobile Apps Testing / Portability

Mobile Games Development

Widget Mobile Development

Post Launch Support & Maintenance

IoT (Internet of Things) App Development

Business Apps

Reengineering of existing application

Enterprise Mobile Applications

Education Apps

Makeover Services
How we

do it for you
Developing an mobile application calls for detailed knowledge and expertise. Besides, the process is divided into seven different stages, each contributing to successful mobile app development.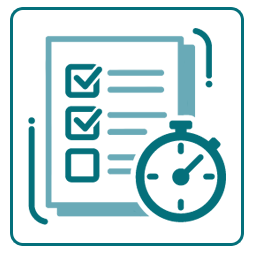 Research and pre planning

Blueprinting

Technical feasibility assessment

Prototype building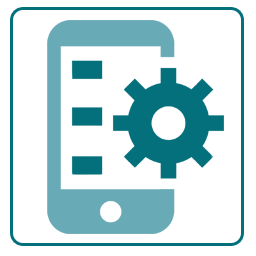 App design and development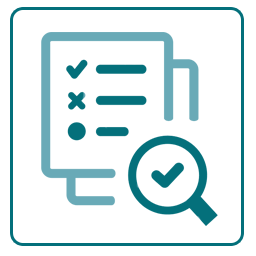 App testing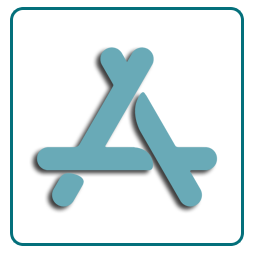 App development to store
Trusted

by
All our valuable client
Address
S-129, B.P. Township, Patuli, Kolkata-700094
Call Us
IND - (033) 407-05047
USA - (607) 545-4126
Email Us
info@mettletech.in
Open Hours
09:00 AM - 09:00PM